Slime after Slime
Slime after Slime!
A small game made for the 6th Winter Game Jam at the AAU in Klagenfurt within 48h for the theme "..., but at what cost?".
This game is a 2D top-down-shooter where you kill slime after slime and choose abilities that gives you bonus, but at what cost?
We are on earth in the near future, where suddenly slimes start falling from the sky! You find yourself in the middle of a forest with just a handgun and a biohazard-suite left, and everywhere slimes are crawling towards you. It seems, that every slime you kill, there will be more than before. You can only keep yourself sane by thinking of reaching your loved one before the slimes get there. You have to fight your way through the forest and reach the power plant. After you cleared your way through, you have to finally get to the spaceship, where, hopefully, your loved will be waiting for you.
How to Play
Keyboard

WASD or arrow keys to move

Mouse-click to shoot
R to reload
Team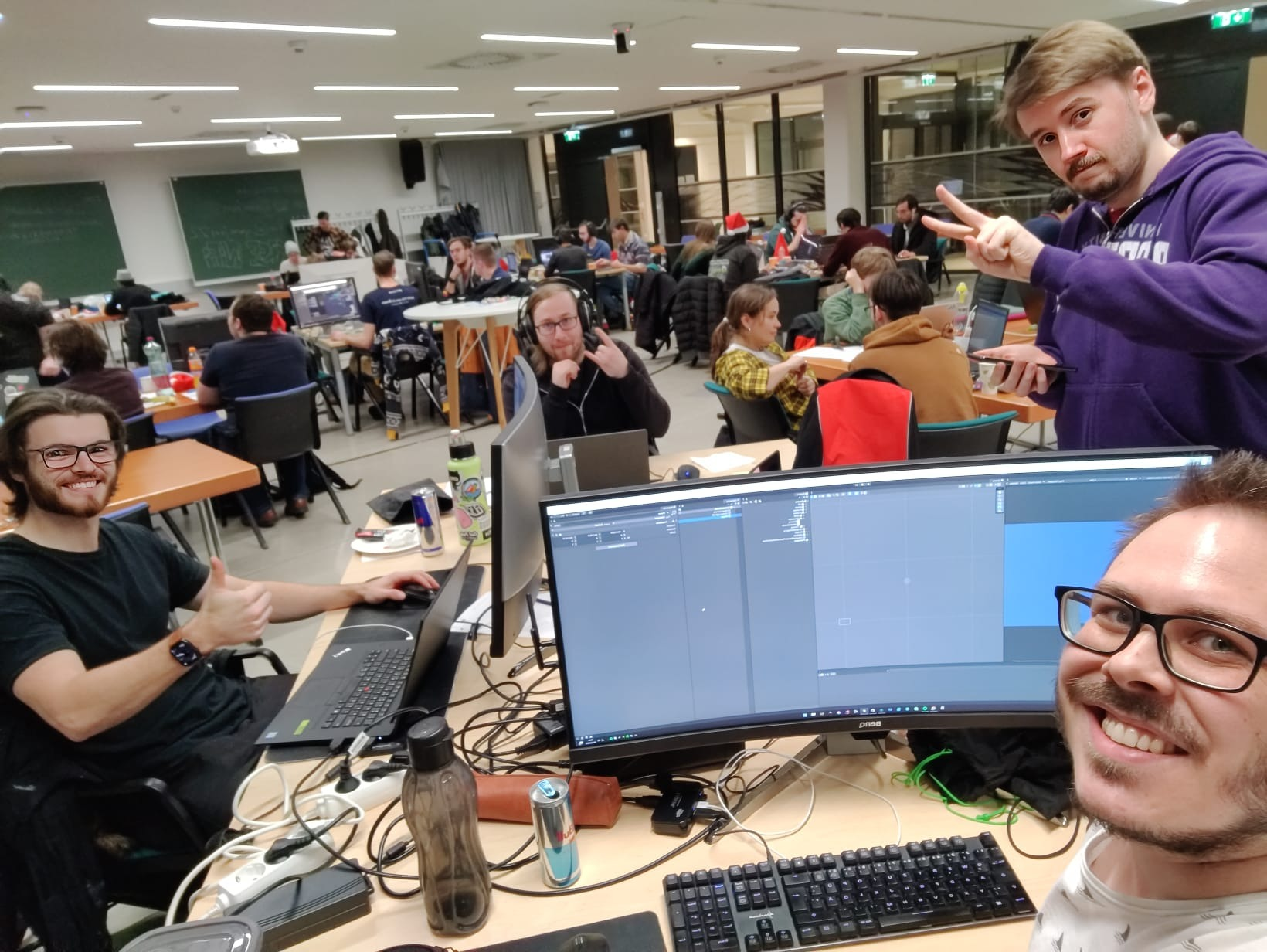 Credits
Music by Christopher Hribar
Sound-effects by various people on https://opengameart.org/

Slimes:
artisticdude, Independent.nu, rubberduck, qubodup, RandomUser, Amarikah, will_leamon
Weapons:
Gary, Mike,Koenig (Soundbible), Michael Klier, LFA, Michel Baradari, KuraiWolf, SpringySpringo, zer0_sol, KonitaTutorials
Player/Misc:
leohpaz, artisticdude, congusbongus, Almitory

Tilemap by Kenney on Kenney.nl
Changes
v1.0 - 11.12..2022 - Game Jam Release
| | |
| --- | --- |
| Status | In development |
| Platforms | Windows, Linux, HTML5 |
| Rating | |
| Authors | Noelsy, hribhrib, Fire Totem Games, OneCrispyCookie |
| Genre | Survival, Shooter |
| Made with | Adobe Illustrator, Adobe Photoshop, Unity |
| Tags | 2D, Singleplayer, Slime, Top down shooter |
Download
Comments
Log in with itch.io to leave a comment.
guys you did a fantastic job in that short timeframe! Respect! 😄👍🏼